All of the styles I offer are cut and prepared here in Norfolk.
PINE works perfectly if you are looking for the wood to have a little more 'character' in it's finish.
PLY comes into its own when you need a slightly plainer finish.
RECLAIMED PALLET WOOD provides a quirky, rustic and completely unique look. Using reclaimed pallet wood ensures each piece is completely different and unique. The round Cogs make amazing statement pieces for your event and home.
I offer a choice of handwritten modern calligraphy, vinyl lettering in your choice of fonts, wire typography created by hand or acrylic laser cut lettering detail. These options make the whole range very versatile and easily complimentary to your venue and overall scheme.
The wooden pieces can be designed to compliment a wide range of styles, from rustic to industrial. So please do get in touch with your ideas.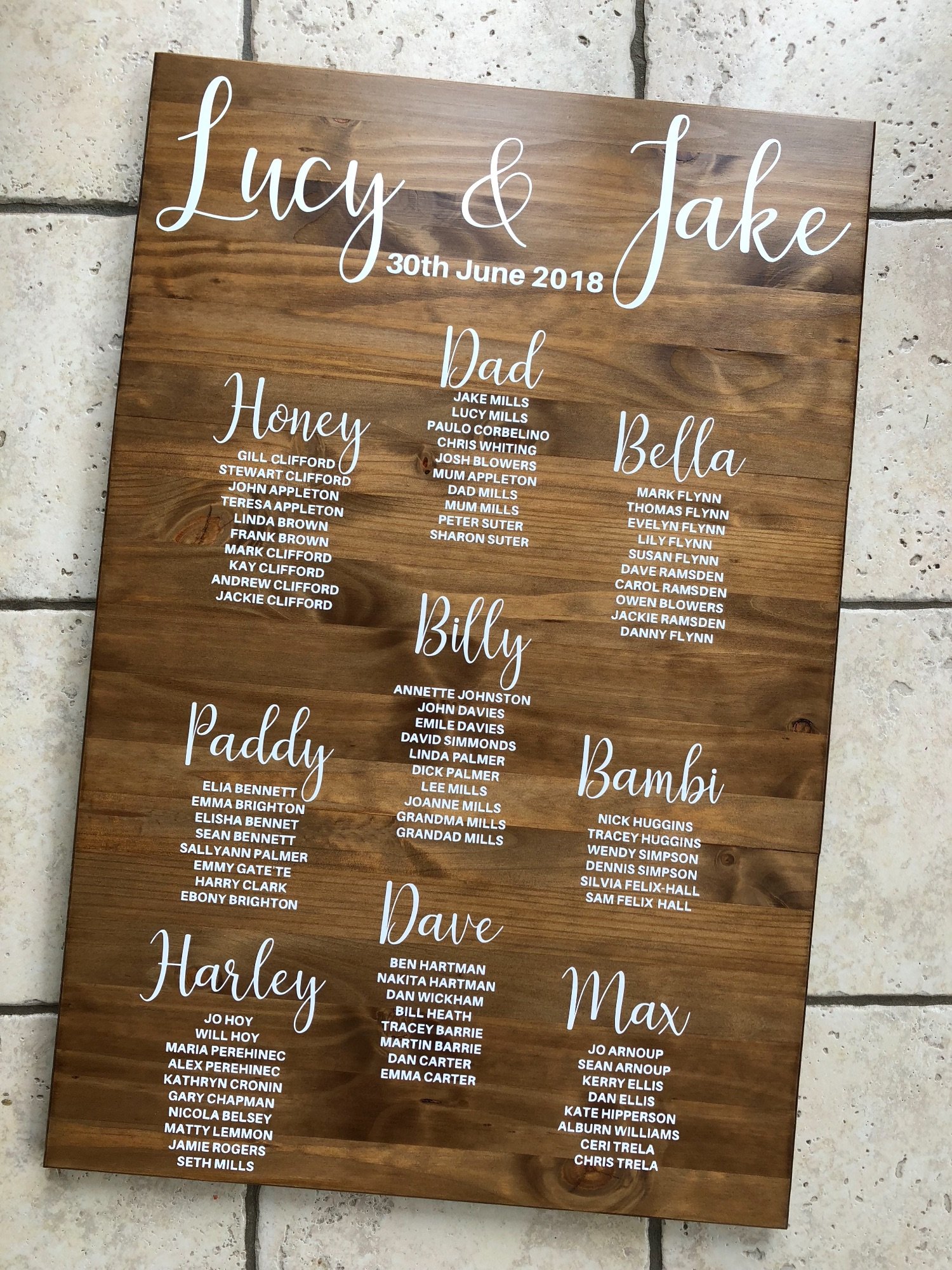 Laser cut Oak veneer place names - from £2 each
Freestanding pine table numbers 150x100mm - from £7.50 each
Freestanding pine table numbers 300x100mm - from £15 each
Freestanding pine signage 150x100mm - from £10
Freestanding pine signage 300x100mm - from £20
300x600mm signage - from £55
600x450mm signage - from £80
600x600mm signage - from £120
900x600mm signage - from £160
900x600mm table plan - from £200
Other sizes and shapes upon request.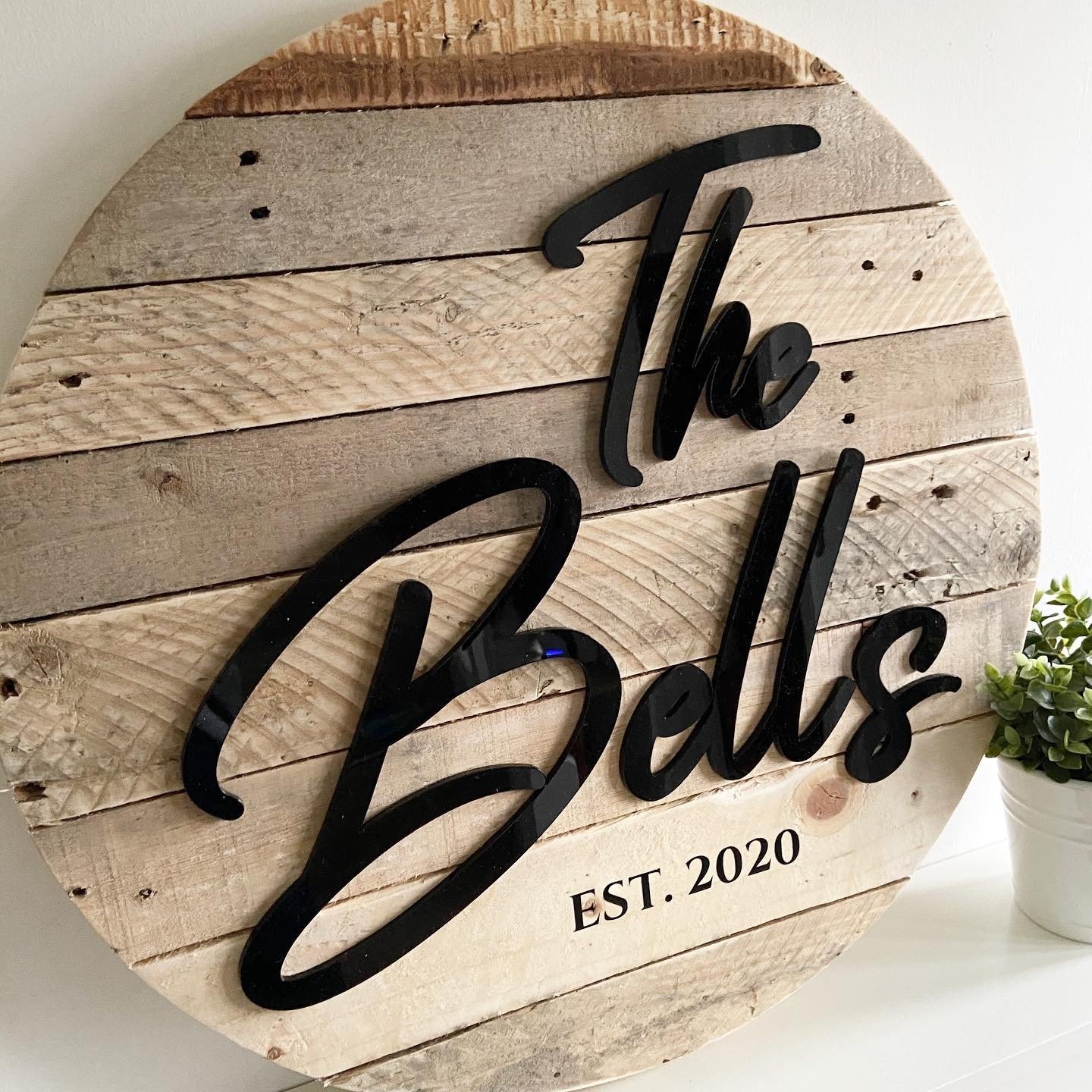 Made from reclaimed pallet wood, each one is completely unique and finished with detail as required. You can find all available Cogs HERE if you would like to view and order a specific one.