I offer a standard range of materials for the Bespoke Signage, all of which are custom made to order and personalised as required. Details and more information for each of these can be found below, along with more information with regards to the complete custom service - sign writing and personalising pieces you have sourced.
Acrylic was a huge trend throughout the last year and is continuing into 2020. I have seen the popular choice of clear acrylic shift more towards the frosted or painted back finish. I offer all options, along with solid colour pieces too.
Vinyl lettering works extremely well to compliment the modern, sleek appearence that the acrylic provides.
Chalkboards work especially well to compliment rustic and vintage style weddings.
All of the boards are cut in house and hand painted, allowing me to give you a range of different sizes to choose from. Each piece is hand written.
My Wooden range is ever evolving and growing as I find more and more variations and sizes to work with.
My current range includes Pine, Ply and Reclaimed Pallet Wood.
Each style offers a completely different finish which can be personalised further by your choice of lettering detail too.
As well as handwritten lettering, vinyl, wire and laser cut acrylic are all options that work well within the wooden range.
All of my laser cut lettering is designed and cut in house by me. From flower wall signage, to floating letters and cake toppers, the possibilites are truly endless.
If you have sourced pieces you would like sign written or personalised for you to use within your wedding, please do send me the details and I will be more than happy to provide you with a quotation for to complete.
Large mirrors work very well for table plans and welcome signs, or more quirky items such as sash windows and pallets make great statement pieces within your style too.
You can send me some more information about your items HERE.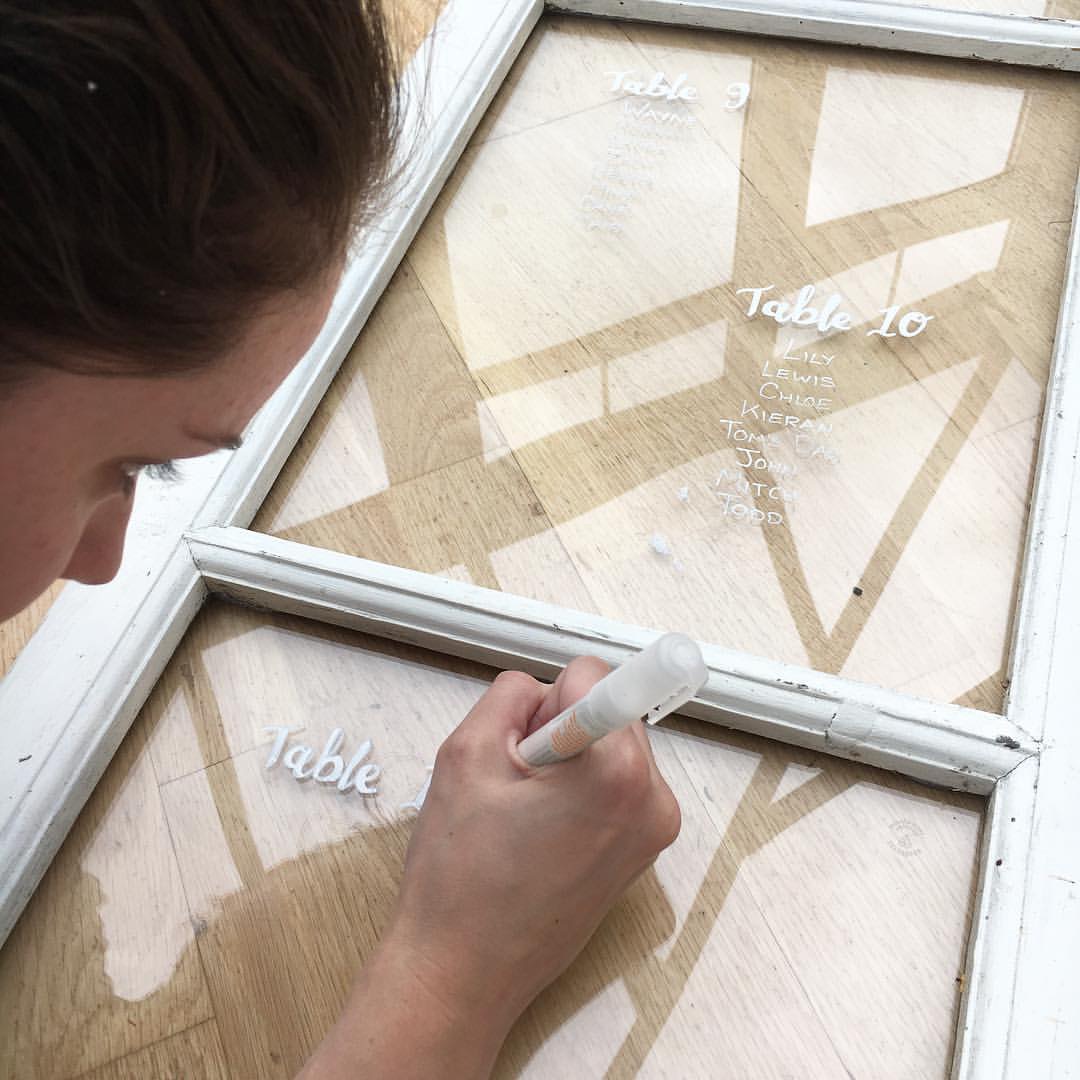 Sign Up & Get Your Freebie