Every single item I create is created for you! Every piece is made to order and personalised as required. You can choose from my huge range of materials, fonts and techniques to ensure each piece is in keeping with the style you have chosen for your big day. Or you can choose my complete custom service - sign writing and personalising pieces you have sourced.
More information on the product ranges I offer are below, but if you have any ideas you would liek to share with me, please do get in touch.
Acrylic offers endless opportunities with a vast range of colours and finishes available. I have seen the popular choice of clear acrylic shift towards frosted or painted back pieces for which vinyl lettering works extremely well to compliment the modern, sleek appearence that the acrylic provides.
I also like to push the boundaries and create double layer pieces, adding titles and details that really pop with a dramatic but elegant result, as well as confetti filled ranges for totally romantic signage in a beautiful array of shades.
Chalkboards work especially well to compliment rustic and vintage style weddings. Our chalkboards are no longer hand painted, but created with a matt balck acrylic instead. This provides a stiking crisp backing to our softer, hand written, modern calligraphy style lettering.
Available in a huge range of sizes, all cut in house and personlaised to your requirements.
My Wooden range is ever evolving and growing as I find more and more variations and sizes to work with.
My current range includes Pine, Ply and Reclaimed Pallet Wood.
Each style offers a completely different finish which can be personalised further by your choice of lettering detail too.
As well as handwritten lettering, vinyl, wire and laser cut acrylic are all options that work well within the wooden range.
All of my laser cut lettering is designed and cut in house by me. From flower wall signage, to floating letters and cake toppers, the possibilites are truly endless.
If you have sourced pieces you would like sign written or personalised for you to use within your wedding, please do send me the details and I will be more than happy to provide you with a quotation for to complete.
Large mirrors work very well for table plans and welcome signs, or more quirky items such as sash windows and pallets make great statement pieces within your style too.
You can send me some more information about your items HERE.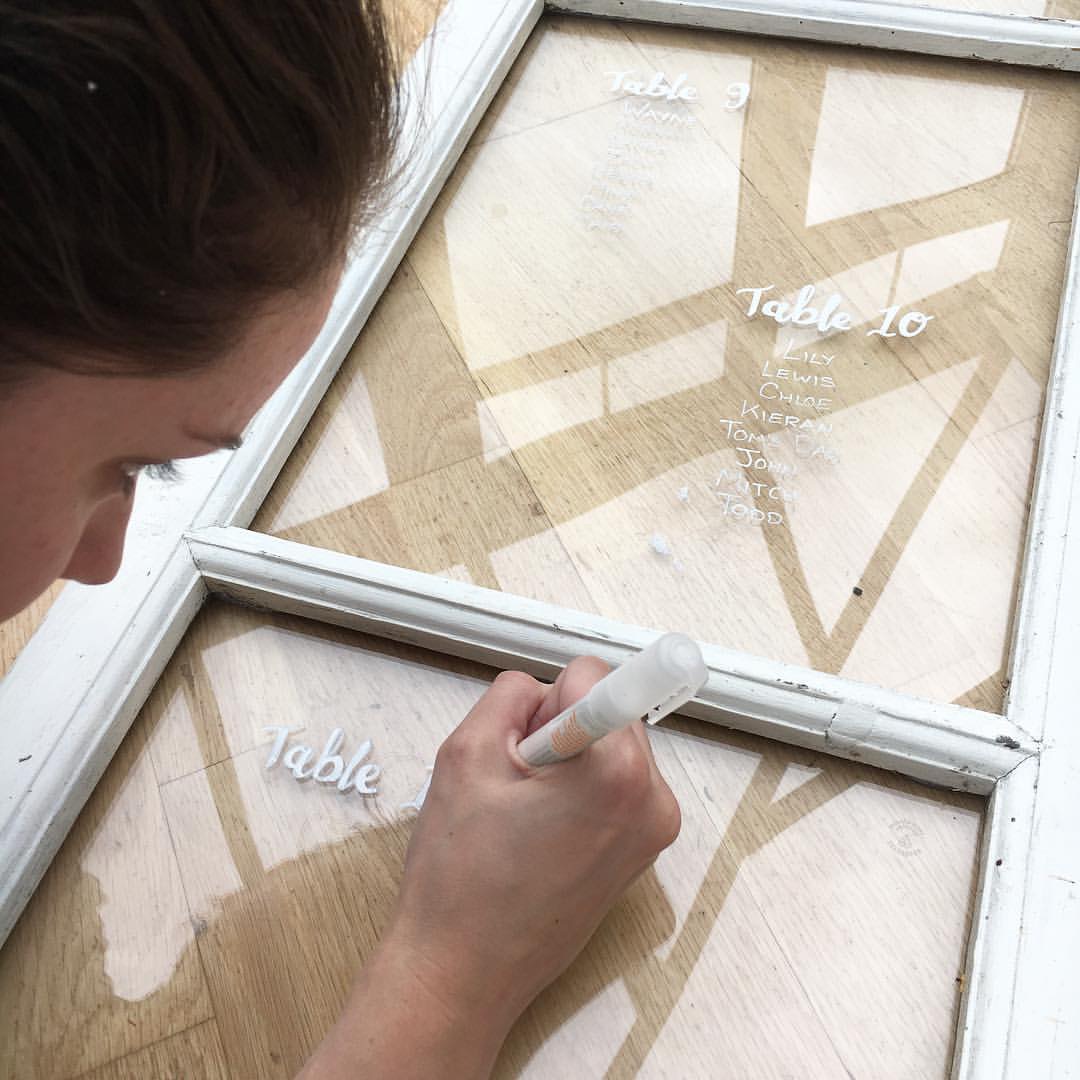 Sign Up & Get Your Freebie