We offer a range of standard and bespoke cake toppers and have a wonderful selection of materials and colours for you to choose from. Please visit the SHOP section for pricing, but feel free to send us your ideas before ordering.
We work with individuals and cake makers to create the perfect topper that can also become a keepsake from the celebration.
Looking for more toppers? Head over to LITTLE HUMBUG for a large selection of toppers and cake accessories for all occasions.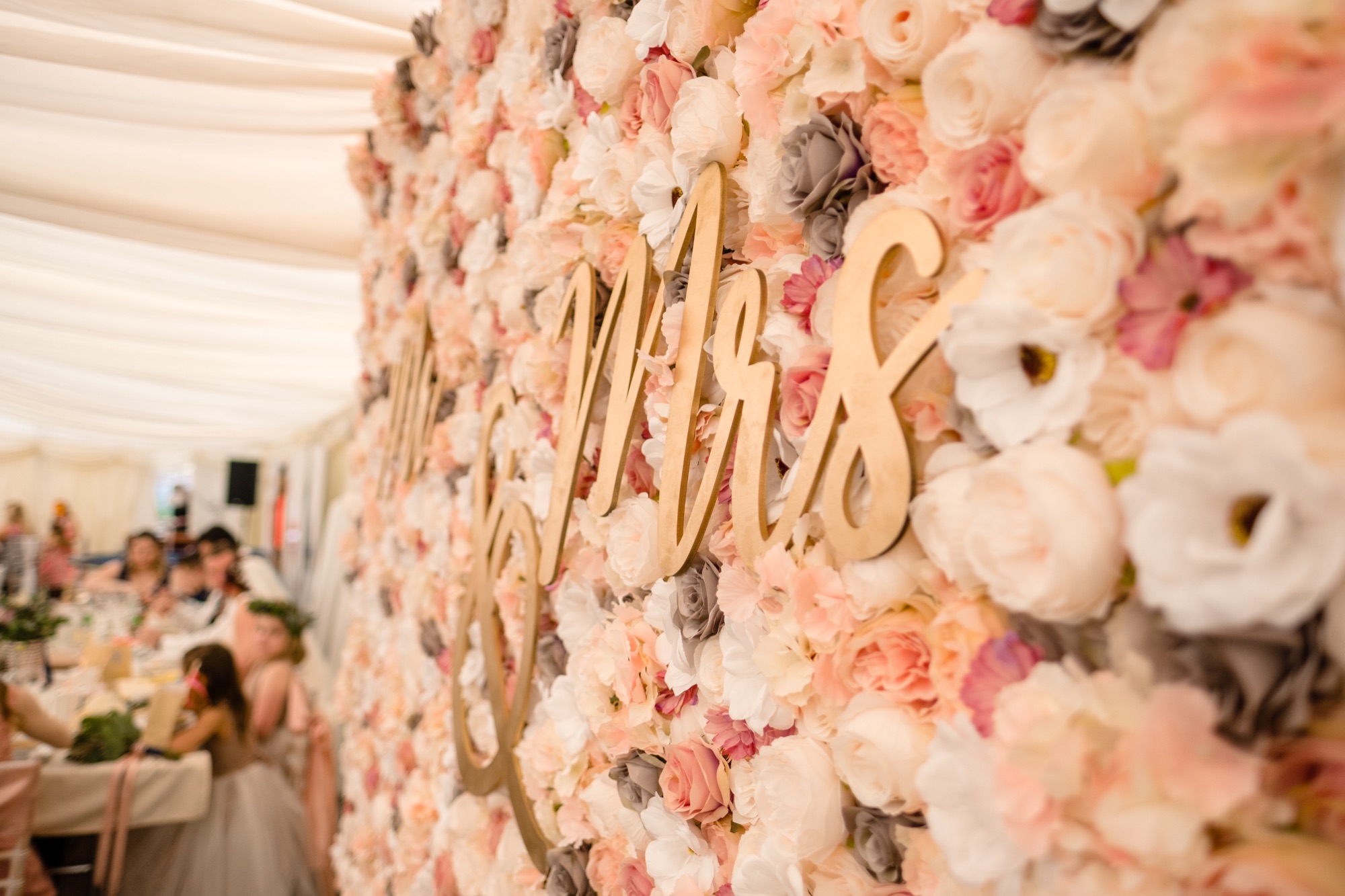 Flower wall words and signs are a beautiful way to add even more Wow factor to the backdrop of your special occasion. Our flower wall lettering is available in a range of materials, offering you a large choice of colours and finishes.
We design and laser cut all of our pieces 'in house' making the possibilities endless - lettering in a range of fonts, to company logos, and everything in between.
All of the below prices are for the lettering ony, and are quoted per 'section'. This means word or joining letters/numbers, measuring up to 600x400mm per piece.
Single words can measure up to this amount with all of the letters being joined, but can be made larger by splitting the word across two sheets of materials, creating two sections to position together on the wall.
The most cost effective range of laser cut lettering is in MDF. We supply plain, laser cut MDF at £15 per section, for you to spray paint to your required colour and finish. The 'Baby Moore' and 'Ellis' photos above show MDF spray painted in gold.
Coloured acrylic is priced from £30 per section. This shiny finish is available in a huge choice of colours, including white, black, primary colours and more. This is not a metallic finish, but a solid gloss colour. Frosted/Matt coloured acrylic is also available and priced on request.
Special finish and mirrored acrylic is priced on request and starts at £45 per section. Colours include Gold, Silver and Rose Gold as well as many glitter finishes too.
Postage is calculated per individual order as many need to be sent via courier due to size, but approximately £15-20 per total order.
For a quotation, please get in touch with the following information;
- Wording required
- Measurements of backdrop or maxiumum area you are working within
- Colour required

PLEASE NOTE: We do not supply flower walls to hire.
Floating letters are an incredible statement piece of decor and availble in a huge range of materials, colours, fonts and overall size too. If you would like a bespoke quotation, please GET IN TOUCH with your ideas and we will be more than happy to help.
Floating letters cannot be posted and are for collection from NR11 6SU only.