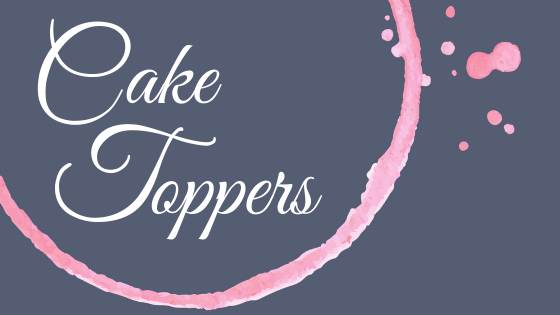 I have been making cake toppers for just over a year now and I have loved working with some incredible cake artists, creating bespoke finishing touches for the most amazing cakes.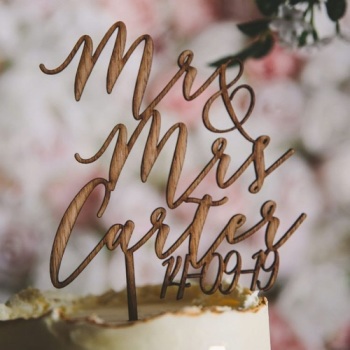 All of my toppers are designed with the cake in mind and are made to compliment the hard work that has gone into each cake creation.
I offer a standard range of toppers which you can find in my online SHOP but I also offer a BESPOKE SERVICE too. My range is always growing, and I love adding new ideas, so please do get in touch if you have something in particluar in mind.
Choose your material, colour, design, font and more when working with me to create the perfect topper.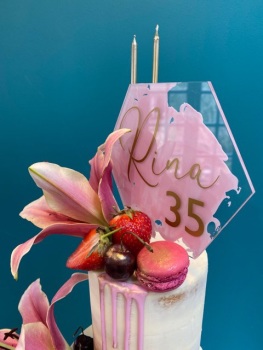 I am now so pleased to launch CAKE MAKER CLUB which is a special membership service for cake makers. Not only will you get your hands on a sample topper of your choice and a colour swatch token pack featuring all of the colours and materials available to you, but you will receive exclusive membership offers and a FREE postage discount code for every photo you share that I then use on my social media pages!

Photos that I then use within my product listings will include links to your website or social media too.
TESTIMONIAL - Imogen Davison, Sugar Buttons Cakes
For Keeps make the best cake toppers! Amie has a great eye for design and layout which makes it nice and easy to order with confidence. I love the range of materials she offers which means I can match a topper perfectly to each individual cake. She's always up for a challenge when I contact her with an unusual idea! Faultless service every time.
So if you would like to sign up and join this wonderful little club, you can do so HERE!
Of course, if you have any questions or would like to know more, please do not hesitate to get in touch.
Amie x