Acrylic offers endless opportunities with the largest choice of colours and finishes available within any of our ranges.
We have seen the popular choice of clear acrylic shift towards frosted and painted back pieces. We also like to push the boundaries and create double layer pieces, adding titles and details that really pop with a dramatic but elegant result. For something more romantic, take a closer look at our confetti filled range for a real 'wow' factor!
All acrylic designs work perfectly when looking for a modern, sleek design of signage. We recommend vinyl lettering beacuse it offers a crisp, clean finish that compliments the acrylic perfectly.
When choosing your acrylic style, you need to consider where the item is going to be placed within your venue. If clear acrylic is placed in front of a very busy background, the text can sometimes get a little lost. If this is the case, the other styles within the range make a wonderful alternative.
Each piece is completed based on the design that we have worked to create together. From place names to table plans and everything in between, be bang on trend with this versatile style.
Clear Acrylic with Vinyl detail
Place names - from £1.50 each
A6 table numbers - from £5 each
A6 table names - from £5 each
A5 signage - from £10
A4 signage - from £20
A3 signage - from £40
60x40cm signage - from £60
60x40cm table plans - from £80
100x60cm signage - from £120
100x60cm table plans - from £160
Other sizes and shapes upon request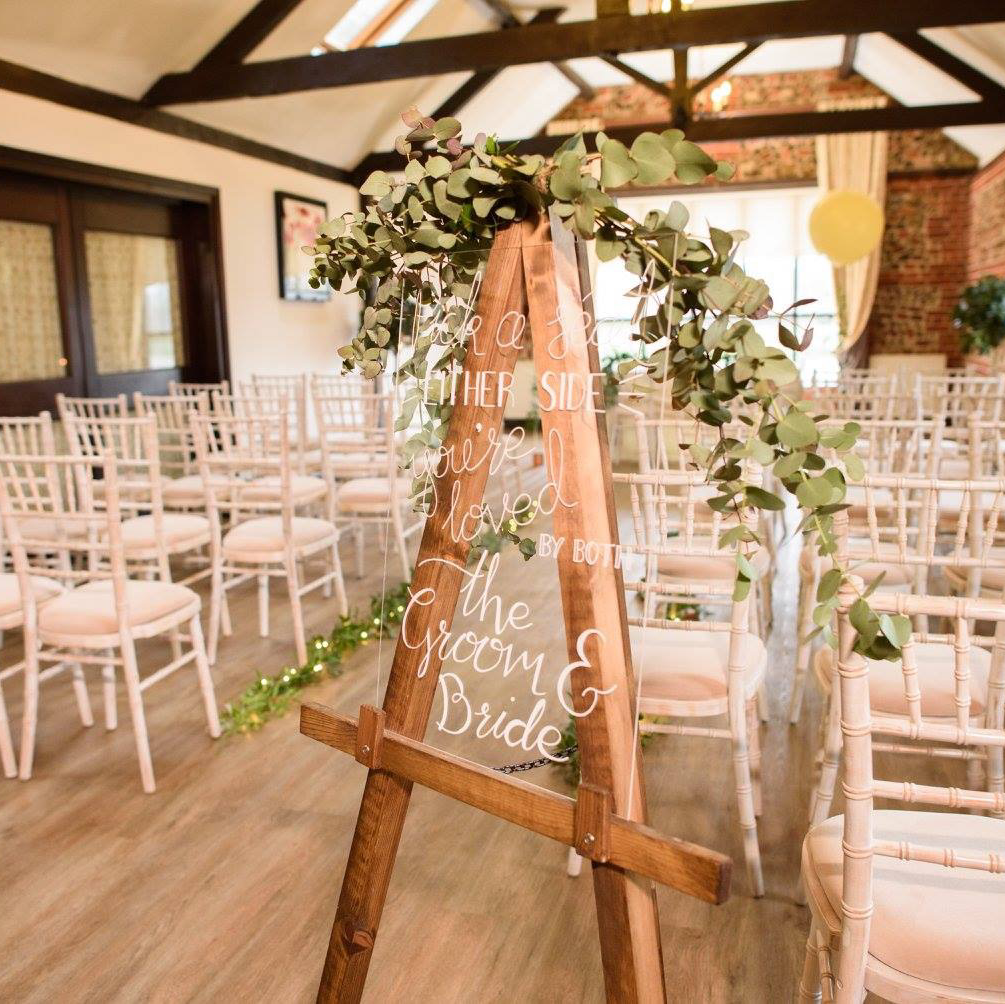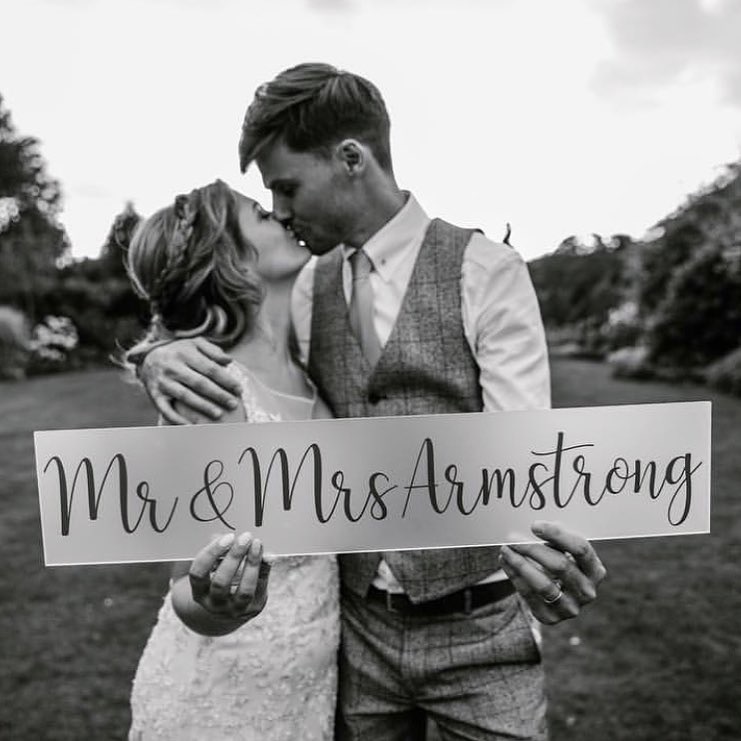 Frosted or Painted Back Acrylic with Vinyl detail
Place names - from £2 each
A6 table numbers - from £7 each
A6 table names - from £7 each
A5 signage - from £12.50
A4 signage - from £25
A3 signage - from £50
60x40cm signage - from £80
60x40cm table plans - from £100
100x60cm signage - from £160
100x60cm table plans - from £200
Other sizes and shapes upon request
Confetti Filled Acrylic or Double Layer Acrylic signage with Vinyl detail
A6 table numbers - from £10 each
A6 table names - from £10 each
A5 signage - from £20
A4 signage - from £40
A3 signage - from £80
60x40cm signage - from £120
60x40cm table plans - from £140
100x60cm signage - from £240
100x60cm table plans - from £280
Other sizes and shapes upon request